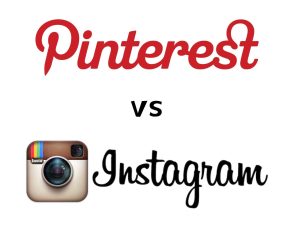 You've heard that a picture speaks a thousand words, you've seen that visual pictures are popular online, and you know that Pinterest and Instagram are both picture based Social Media platforms, but what IS the difference between them?
Pinterest describes itself as: "a place to discover ideas for all your projects and interests, hand-picked by people like you."
While Instagram's description of itself is: "a fun and quirky way to share your life with friends through a series of pictures. Snap a photo with your mobile phone, then choose a filter to transform the image into a memory to keep around forever."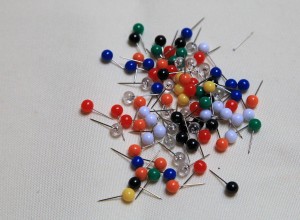 In non-marketing speak, Pinterest is the online version of the traditional pin-board. You create a Board for each topic, for example clothing. When you see something on a website (any website) that you like and want to save for later, you Pin the picture (and the link to its website) to the appropriate Board. You can then go back and look at your Boards and find the pictures you've saved.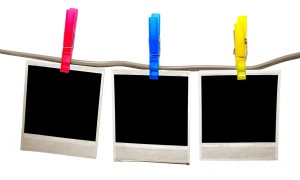 Instagram is more of a Polaroid photograph album, pictures taken and shared with friends and followers, things you want to show them but not always things you want to save.
So how do we translate this into business? Remember the golden rule of using Social Media how the customer wants to use it. For Pinterest, directing traffic back to your website is easy to do and should be the main aim:
Upload pictures to your website
Create Boards for different topics
Pin your pictures to your Boards via your website (don't upload pictures directly to Pinterest)
You can pin other pictures that fit with your brand but aren't linked to your website, this will help you add value to your Followers. Once you've Pinned pictures, they are easily available for people to find on your Pinterest profile.
Instagram is faster moving than Pinterest, and pictures are in chronological order rather than sorted by topic. This is where you upload pictures that tell a story but that you don't necessarily need to be saved. Some ideas of pictures for Instagram could include new stock arriving and being unpacked, a daily special, or behind the scenes of your business.
There are certainly some pictures that you might post to both Pinterest and Instagram, but you would use different captions (#hashtags are used abundantly on Instagram), and you would understand that one is topic/theme based and one is chronologically based. Both platforms are great for a visual business, and choosing the one to use will depend on your business and your customers, just remember that you are better off doing one thing well than many thing poorly – master one platform before you move on to the next.